Golden Triangle Internal Medicine Residency Program
About the Program
The Department of Internal Medicine at Baptist Golden Triangle in Columbus, Mississippi is dedicated to training residents for careers in general internal medicine or further training in a subspecialty area.
The education structure of the program is centered on patient-based learning, a core schedule emphasizing pathology of disease as well as diagnostic processes and clinical management skills.
Our training program is designed to ensure competency in the key domains, as defined by the Accreditation Council for Graduate Medical Education: patient care, medical knowledge, practice-based learning and improvement, interpersonal and communication skills, professionalism, and system-based practice. We are a program that employs, educates and serves our community.
Residents benefit from more hands-on primary care and subspecialty experience through one-on-one work in clinical and community-based settings. Our Internal Medicine residents work within the Baptist Memorial Health Care system and will be fully prepared to practice medicine by mastering the required curricula, disciplines, and technologies to succeed as an internal medicine doctors.
2018-19 GTR Internal Medicine Residency Employee Agreement Draft
Learn More About Columbus, MS
Whether you are sports fan, a historian, or enjoy the outdoors, Columbus and the Golden Triangle area have many activities to offer.
Charming Southeastern town with Southern architecture, good food, a friendly atmosphere
Community located on the river for water sports and fishing
Beautiful PGA golf courses within minutes
SEC sporting events within minutes; Mississippi State University, University of Mississippi and University of Alabama
Columbus, Mississippi is located; 150 miles north of Jackson, Mississippi; 150 miles southeast of Memphis, TN; 100 miles west of Birmingham, AL
Direct jet service by a major airline to Atlanta
No. 6 Best Small Town Cultural Scene in USA Today
Learn more about the area.
Community Based Residency – How are we different?
Much has been said but little has been studied when it comes to community versus institutional-based residencies. The small amount of research on this topic has proven residents perform the same on boards with either training. At an institutional- based residency, residents tend to get more subspecialty exposure, while at a community- based program, there tends to be more hands- on primary care. Both approaches have specific advantages, but Baptist chose to utilize the community-based format as it better supports our system-based values of compassionate care and service; teamwork and trust; innovation and excellence; respect for the individual and the value of diversity.
Baptist Golden Triangle Sample 3-Year Schedule (PDF, 195 KB)
Research
Residents are required to complete at least two scholarly activities during their residency periods: one individual project and group project. To support this effort, each resident will be assigned a faculty mentor experienced in the completion of published works. These mentors will provide guidance and structure as each resident will progress through a modified Plan-Do-Study-Act (PDSA) cycle. Projects will be presented at the local or regional American College of Physicians meeting and within the Baptist system.
Rotations
Medical students have the opportunity to rotate through a clinical service at Baptist Golden Triangle. For more information about clinical rotations, contact Christina Dickey at: christina.dickey@bmhcc.org.
Benefits
Benefits include Baptist-funded health, vision, and dental insurance, annual paid-time off and sick leave, meals and professional leave for pre-approved meetings.

Baptist Golden Triangle residents enjoy the small, selective nature of the internal medicine program, where they can establish lifelong professional relationships with faculty and other residents.

View our 2018-2019 benefits package.
How To Apply
The program academic year runs from July to June. Applications to the residency program are accepted through the Electronic Resident Application Service (ERAS).
We participate in the National Resident Matching Program (NRMP), which occurs in March each year. Recruited residents can expect to begin their residency periods on July 1.
Program Requirements
Regardless of location, all prospective residents must meet specific criteria prior to applying for the Baptist Internal Medicine Residency Programs.
Minimum Criteria
Graduation from an LCME or AOA school with:

USMLE Steps 1 and 2 scores 200 or above; Passing on Step 2 Clinical Skills
COMLEX Steps 1 and 2 440 or above; Passing on COMLEX 2 Clinical Skills
Will consider application for students with Step 2 Scores pending

US citizens, permanent resident status (green card) holders, Employment Authorization Document (EAD) holders, Foreign Nationals with a valid Visa permitting employment with Baptist and J-1 Visa may be considered
Must have graduated from medical school within the past four years
For more information, contact IMRes.GTR@bmhcc.org
Department of Graduate Medical Education
Baptist Memorial Hospital-Golden Triangle
2520 Fifth Street North
Columbus, MS 39703
Contact Us
Baptist Golden Triangle Internal Medicine Residency Program
2520 5th Street, North
Columbus, MS 39705
662-244-1085
IM.GT@bmhcc.org
Our Faculty
Christopher J. LeBrun, M.D., F.A.C.P.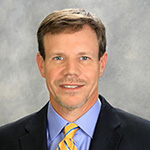 A native of Louisiana, Christopher Joseph LeBrun, MD is a board-certified physician specializing in nephrology. He earned his medical degree from the Tulane School of Medicine, followed by a residency in internal medicine and fellowship in nephrology at Madigan Army Medical Center and Walter Reed Army Medical Center, respectively.
Dr. LeBrun has treated patients in his private practice since 2005 while serving in key roles such as Medical Director and a staff nephrologist in Columbus, Miss. He has earned many awards and honors during his career, notably The Meritorious Service Medal received from the Madigan Army Medical Center and Internal Medicine Teacher of the Year 2005 from University of Mississippi Medical Center. He currently serves on the critical care committee and the ethics committee at Baptist Golden Triangle.
A teacher and mentor since 1996 at several universities and medical centers, Dr. LeBrun continues to teach at Mississippi University for Women. A veteran, Dr. LeBrun served as a Major in the Army Medical Corps.
Widely published, Dr. LeBrun has contributed to research projects and abstracts focused on kidney disease, treatment and transplant. Likewise, Dr. LeBrun has lectured during Grand Rounds at multiple facilities for more than 20 years.
Core Faculty Members
T. Jason Dunn, DO
Meghan Gilleland-Turner, MD
Peter Tofts, MD
Mathew Wade, MD
T. Jason Dunn, DO
Dr. Dunn received his bachelor's degree in biological sciences from the University of Southern Mississippi and his medical degree from the University of Health Sciences in Kansas City, Missouri. He completed an internship and residency in Internal Medicine at the University of Alabama, Montgomery where he was voted "Resident of the Year" for 2001-2002. He then completed a fellowship in Nephrology at the University of Mississippi Medical Center in Jackson.

Dr. Dunn is board certified in Internal Medicine and Nephrology by the American Board of Internal Medicine. He is a member of the American Medical Association, American Osteopathic Association, American Society of Nephrology, Renal Physician's Association, and the National Kidney Foundation. Dr. Dunn has participated in or currently participating in nine research studies and serves on the medical executive committee at Baptist Memorial Hospital Golden Triangle.
Meghan D. Gilleland-Turner, MD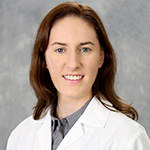 Dr. Gilleland-Turner is board certified in Internal Medicine by the American Board of Internal Medicine. She currently serves as Assistant Program Director. She received her bachelors of Science degree in biology and minor in sociology from the College of William and Mary in Williamsburg, Virginia and her medical degree from the Eastern Virginia Medical School in Norfolk where she received honors in Obstetrics and Gynecology Clerkship, Family Medicine Best Award and Psychiatry Clerkship.

Dr. Gilleland-Turner completed an internship and residency in Internal Medicine at Georgetown University Hospital in Washington, DC where she was chief resident. She served as Clinical Instructor and preceptor at the Internal Medicine Resident Clinic, Virginia Hospital Center Clinic and Georgetown University Hospital. As well, she worked at Medstar Medical Group, a private practice in Washington, DC for two years before joining Baptist Medical Group in September 2016. She is a member of American College of Physicians.
Peter Tofts, MD
Dr. Peter Tofts is board certified in Internal Medicine and Pulmonary Critical Care. He received his bachelors of science in Biological Sciences from the University of Warwick in Warwickshire, United Kingdom and completed his medical education at Warwick Medical School in Warwickshire. He completed his internal medical internship and residency at Cleveland Clinic Hospital in Weston, Florida and a fellowship in Pulmonary Critical Care at Mount Sinai Beth Israel in New York, New York.
Dr. Tofts' activities in research, presentations and publication vary while in medical training. His publication can be found in CHEST, Clinical Medicine Thorax, The Internet Journal of Health, Cleveland Clinic Journal of Medicine as well as presentation at national meetings around the country and abroad. His interests are in interventional pulmonary, critical care medicine, quality improvement and outpatient treatments for chronic diseases.
He is a member of the American College of Chest Physicians, Society of Critical Care Medicine, American College of Physicians, and serves on several medical staff committee boards at Baptist Memorial Hospital-Golden Triangle.
Matthew Wade, MD
Dr. Wade is board certified in Internal Medicine by the American Board of Internal Medicine and his primary focus is Hospitalist Medicine. Originally from Columbus, Miss., Wade attended the Mississippi University for Women earning a bachelor's of science in Microbiology. He received his medical degree from Ross University School of Medicine and while there attained dean's list all four years. Dr. Wade completed a residency in internal medicine at University of Tennessee in Knoxville. He received the Rawson Award for Clinical and Teaching Excellence while at UT.
Dr. Wade joined the Columbus Baptist Hospitalist Medical Group in August 2008. He served as Hospitalist Department chairman from 2009 until 2015. His leadership extends to patient care with the title of Physician Quality Champion for Stroke, Pneumonia, AMI and CHF for the last nine years. Wade established the Stoke Program at Baptist Golden Triangle which has led to the achievement of Gold Level from the American Stoke Association "Get with the Guidelines". He currently serves on a physician lead Sepsis and Stroke Consensus team to standardize care across the Baptist Memorial Health Care system.